Sticky Post--A Feather For Your Thoughts
Welcome to the Ravens in the Library community, a community about the
Ravens in the Library
benefit anthology.
satyrblade
and I--and a whole lot of very talented contributors--are putting together this anthology to raise money to help pay for the medical and recovery costs
SJ Tucker
is incurring.
s00j
is a highly talented musician who spends her life touring around the country, making magic and music and changing peoples' lives. As a starving artist, she has no health insurance. She recently ended up in the hospital with some complex and unexpected medical issues which have already run up bills in the tens of thousands of dollars. Our goal is first, to help make sure she doesn't end up in bankruptcy or debt for the rest of her life because she fell ill, and second, to start something. We want to change the way things are done, so that fundraising like this isn't
necessary
, for anyone. Even with the current economic downturn, we live in one of the richest nations in the world. The fact that a young woman's life could potentially be ruined financially because she needed medical care--and who doesn't need medical care during their life?--is nothing short of ridiculous and disgusting. We want to fix that.
This is where it starts, and you're part of it.
Here you will find status updates on the progress of the anthology, plus some sneak peeks into what you can expect to see in the anthology--excerpts from the stories and an occasional piece of art as well. We'll also keep you up to date on how
s00j
is doing.
Information on pre-ordering the anthology can be found in the user info for this community, and also at
SJTucker.com
.
We're very excited at how the anthology is coming together. The stories are amazing, the art is beautiful and evocative, and the contributors are, each and every one, so incredibly
kind
. Working with them has been a life-changing experience, and I have no doubt that when you have this book in your hands, you will understand why.
The creation of this anthology is an act of magic and love, one that encompasses all of you. Thank you for being a part of it!
~Damiana and Satyr
satyrblade
and I picked up the first 200 copies of
Ravens
. Friday afternoon the next 622 were delivered to Gestalt, where the next day
k_crow
hosted a packing party for us where 16 amazing people* came and made magic happen--we started out with books in large boxes and a pile of shipping materials and two lists of who ordered what, and ended up about six hours later with those same large boxes (and more) packed full of smaller boxes, each packed with a book or books and labelled to ship out to the 896 (!!!) people who had, at that point, ordered the book. Very special thanks to
mholmesiv
who took the badly formatted shipping information from e-junkie and turned it into something that could actually go into a mail merge, so that we could print out the shipping labels. (We'll note that google checkout *doesn't let you* download shipping information, so people who paid that way are getting hand-written labels and we're not using Google checkout again. Ever.)
It took two trips with two cars each to get them all back to our apartment, where they turned into a large stack of boxes only slightly smaller than our livingroom.
I spent Sunday going through each and every one of those boxes and pulling out as many of the local orders as I could quickly and easily identify so that we could possibly arrange in-person delivery and save Sooj the postage. I also rearranged the stack so that we could see at least a few square feet of floor again, not to mention walking from one side of the room to the other. Satyr did a bunch of research into various book-related subjects and graded papers (important; this is finals week for him!) and then we both collapsed in a dazed and mostly-unconscious heap around 9:30 last night.
So, locals--if you ordered a book or books and are interested in getting together in the next few days to pick up your book(s), let me know!** And if you'd prefer that we mail it, please let me know that as well, and we'll get it sent to you ASAP.
Satyr is spending today getting all of the non-local and non-international (which are going to require Paperwork and thus will go out in a day or two) orders shipped out. We've got 178 more books to pick up from the printers today or tomorrow, depending on when they're done, and then the last of the pre-orders will go out. (And yes, we're packing them and shipping them out in chronological order, so if you ordered your book back in January you'll get it as soon as media rate postage can get it to you.)
And now, an announcement! We're holding a signing, and several of our local authors and artists are going to be there!!! Please come join us, pick up a book if you don't already have one, and get it signed!
When: Wednesday March 25th, 6pm (Yes, that's the day after tomorrow.)
Where: The Dreaming Comics in Seattle's University District
5226 University Way NE
Seattle, WA 98105
(206) 525-9394
We're also going to have an event at Norwescon on Friday April 10th at 3pm--a combined Sooj/Palimpsest/Ravens event with music and readings and signings.
* The utterly amazing people who showed up and spent their Saturday helping us to get this book out to you:
k_crow
,
violindaine
,
chinchillagirl
and her LJ-less R,
lisakit
,
dianthus
,
silenceleigh
,
zaratyst
,
mholmesiv
,
innowen
,
kenderbunny
,
mutantenemy
,
technoshaman
,
sheistheweather
,
tanuki_green
,
dustin_00
, and
tereshkova2001
.
** If you're local and want to pick up your book from us the quick and easy way, there are 3 events we're planning to be at in the next few days. Please let me know which one(s) you'll be at, so I can be sure to bring the right boxes with me!
Wednesday 3/25 6pm--Ravens signing
Saturday 3/28 all day--Freeple truck-loading party (see
lordandrei
for further information)
Saturday 3/28 evening--Marian Call/Vixy&Tony concert at the Wayward coffee house in Greenwood
Thursday evening
DSC00250
Originally uploaded by damianaswan
26 authors.
12 artists.
2 editors.
384 pages.
Less. Than. Three. Months.

Status Update:

We were supposed to have our copies of RAVENS IN THE LIBRARY delivered to our shipping address yesterday afternoon. Our supplies and crew are ready to go. Sadly, there were some last-minute technical issues with the cover; although they have been resolved, the protective UV coating on the prints takes 24 hours to dry, and so the covers were not shipped to the book bindery until Friday. The binding glue needs time to dry as well, and the bindery isn't open on weekends.

Short version: we are supposed to see our copies of RAVENS by mid-next week, and will be shipping them next weekend.

Irritating as the delays have been, they're all pretty standard. Normally, a book like this takes six-to-ten months to put together, and often longer than that. RAVENS took two-and-a-half months from inception to press. Due to the urgency of the cause, we solicited sales earlier than usual. In hindsight, maybe we should have estimated a shipping date of mid-March rather than late February.

Meanwhile, RAVENS itself has been printed, and it looks great. Here's another excerpt to tide y'all over until we ship the book. Enjoy!


(
Read more...
Collapse
)
(
Read more...
Collapse
)
Current Music:

Nikka Costa - "Cry Baby"
She had rings on her fingers and bells on her toes and business to tend in the heart of the city. In dark, litter-strewn alleys, her jingling steps echoed from close walls of molting brick so that, even in their ecstasy-induced madness, the rooftop ravers could hear the sound.
[Image - NSFW... but gorgeous!]
(
Read more...
Collapse
)
Five weeks today, almost to the hour, a crazy raven hatched in my brain and went cawing around our living room. This week, that project heads into Sherry's steady hands - and from thence, to the printers, and then out to you.
Cheers!
Current Mood:

cheerful

Current Music:

Aeva - "Stars in the Sky"
Time only slows down for dying and speeding down empty highways. Winding thoughts of should-have-been are the only clocks when tires hiss with asphalt. Wise drivers know not to get lost there. Legendary ones just enjoy the ride. No one owns that moment, no matter what the automobile salesmen might try to say. You can flow into it, trudge long within it, and sometimes find Enlightenment because of it, but changing it is never going to happen.

Premonitions and chrome, they only reflect the angles you wish to see. This is even true when there is no hope that you will find out if the visions were true. Memories on the other hand are living things. There is no question that a life was lived. Being murdered makes so many things so clear...
-----------------
- From "Mercury," by Elizabeth Jordan Leggett (aka
archway
)
Here's just a taste of the goodies gathered by our
Ravens in the Library
. As some of you may have seen, we signed Laurell K. Hamilton to this project yesterday, and she rounds out a roster of big names and new voices who've gathered their talents to help S.J. Tucker recover from her recent illness.
Elizabeth Jordan Leggett is one of those "new voice" contributors - a gifted author and artist whose work reveals just how rich 21st-century fantasy can be. This story, and many others, appears only in
Ravens in the Library
. And although many
Raven
tales are reprints too,
no other book
contains the lineup of authors and artists you'll find within those pages.
Ravens in the Library
goes to layout next week, and from there it goes to press in early February. I'll be posting more updates in this space as our release date nears. Come check 'em out, and please spread the word. Thanks!
Current Mood:

energetic

Current Music:

Clint Mansell - soundtrack for The Fountain
It's official!
Three weeks and one day after I made a passing comment to her saying "maybe I'll even edit a benefit anthology for Sooj," all the necessary papers are take care of and Laurell K. Hamilton has donated a tale to the
Ravens in the Library
collection.
The story in question is a stand-alone short. It's neither an Anita Blake nor a Merri Gentry tale. It is laugh-out-loud hilarious, and we're glad to have it leaven some of the darker goings-on in this collection.
Which story is it? Order the book and find out!
If you haven't already ordered a copy of
Ravens in the Library
, what are you waiting for? This will be a limited-run publication to benefit S.J. Tucker's recent hospitalization and surgery. This group of authors and artists has never appeared within a single book before, and once this collection goes out of print, it's gone for good.
Check it out!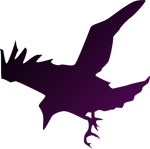 Current Mood:

excited

Current Music:

Charlotte Martin - "I Am Stretched on Your Grave"